Highlight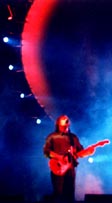 I find the lyrics of Dark Side of the Moon uplifting, despite the superficial appearance of cynicism, pessimism, etc. I feel there is great power unleashed in facing the reality of our existensial predicament- gazing into the great yawning maw of infinity that dwarfs our souls with its bright magnificence- understanding with the mind the minds own limitations, and its finite ability to make sense out of the chaos of our situation. The experience of Syd Barrett's breakdown, like the deaths of other rockers, (Brian Jones and Sid Viscious for example), seem to have deepened the lyrics of their companions who continue on.
-- Narada
---

Deeper

Music seems to me to be one of the least harmful uses of modern technology. Pink Floyd were one of the first highly successful groups to unleash the power of electronic music.Their sustained popularity, and their unflagging lyrical and musical inspiration, show that they have touched a deep chord of the modern mind. Their explorations of the themes of madness/ drugs/ surrealism/ death/ futility/ etc have kept their songwriting from degenerating into the repetitive formula lyrics that have become the rule for popular music.

-- Narada
---
Follow Ups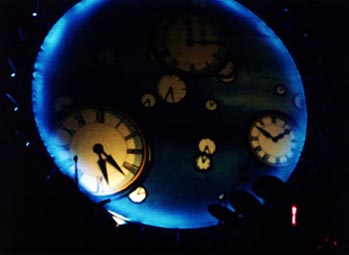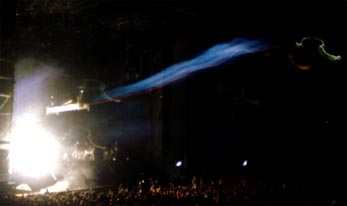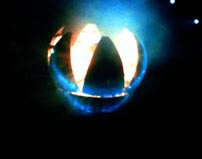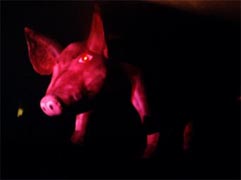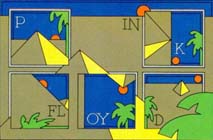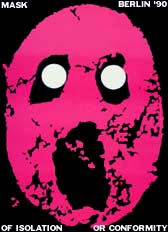 On January 16, 1997, James Bovay submitted "The Wizard of Oz." There was not enough time to make it a full move by the close of Game One on January 17th. I am adding the bulk of the text of the submission here so that players can contemplate the miriad of non-linear connections as well as the specific connections it suggests within the inner game.
Robert C. Cohen GM Game One.
The Wizard of Oz: In Dorothy's transition to Oz, her friends from Kansas undergo metamorphoses, a physical transformation specifically in which the "outside" physical state changes to symbolize "inner" conditions (eg Ovid, Kafka, Woolf's _Orlando_ etc.). Furthermore all of Oz can likewise be seen as a place where all inner fantasy is externalized.
Links: 1. Madness: "The Dark Side of the Rainbow" (Move 28) - a new fad which has brought Floyd's classic album back to the record charts. The album and the movie are played simultaneously with surprising results. [Begin "Dark Side of the Moon" at the end of the third roar by the MGM lion. Dorthy falls off fence to "Balanced on the biggest wave, you race towards and early grave." The tornado scene plays to the wailing of "Great Gig in the Sky." "Money" begins just as the movie goes to color and munchkins dance to the guitar solos. The witch appears on the line "Black, black, black." Dorthy bangs on the tin man's chest as the heartbeat sound of the album fades out at the end. And much more. - r.c.c.] This brings us rather easily to the next link,
2.Synchronicity (Move 36) - Some say that Roger Waters of Pink Floyd personally orchestrated the correlations between Oz and DSOTM. [Or is it synchronicity? - r.c.c.]
3.Alchemical Gold Frank Baum's original volume was a Populist allegory. The Scarecrow was a symbol of the Grange organizations (farmers' groups), the Cowardly Lion- T.R., The Tin Man- the silver standard, and the Yellow Brick Road as the Populists' ultimate goal, the Gold standard.
-- James Bovay
---